Thornhill welcomed members of all the TCJ clubs to celebrate Lunar New Year together on Sunday Feb 10th.
This is the year of the Earth Pig, beginning on February 5th.  Pig, with its chubby image, is generally considered a symbol of wealth in China. It is friendly, gentle and calm in nature. It is also artistic, sociable and hard working.  
It is wonderful to see us wearing something red to the Sunday morning class on February 10, as it is a traditional, auspicious color for Chinese New Year. 
We all enjoyed the festive, cheerful vibe and celebrated together as a BIG family in TCJ.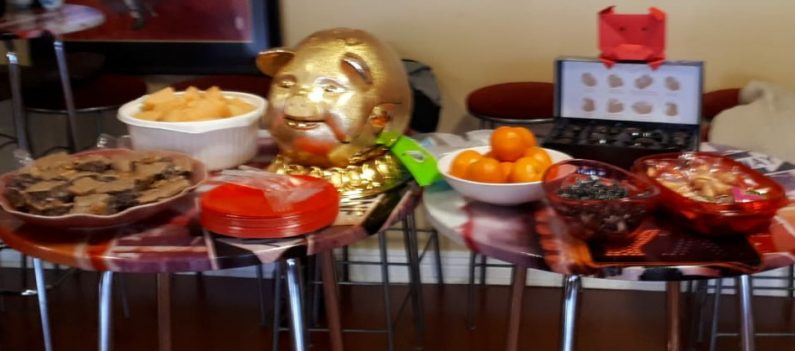 Everyone enjoys some traditional Chinese Festive food.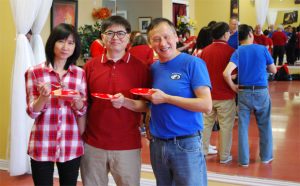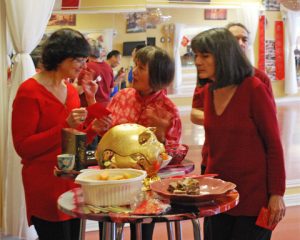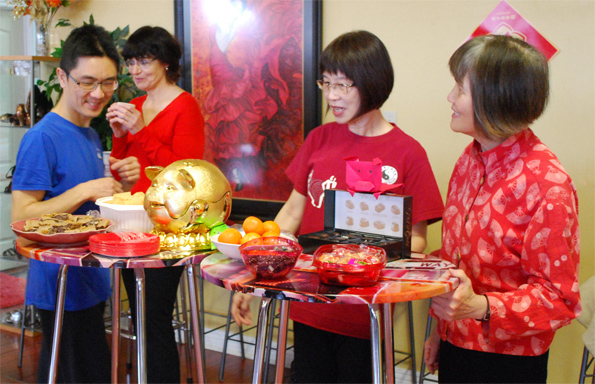 May the Year of the Pig bring prosperity and good health to everyone!