Mississauga Tai Chi Journey hosted its first workshop on 26 October 2019 at Christ the King Church, Etobicoke.
The workshop was conducted by Patrick Leung who covered a variety of topics including:
 Introduction to the fundamentals of Tai Chi and Qigong Exercises known as "Taming the Tendons"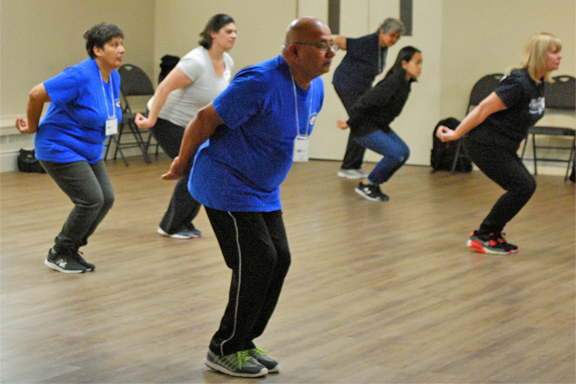 Introduction to the first four energy/methods of the eight energy/methods of  Tai Chi.


Introduction to beginners' meditation (Zhan Zhuang)
The highlight for many was the beginners meditation segment.
Participants had their questions answered by Patrick with an in-depth clarity along with some personal attention.
Many thanks to Patrick for his instruction and guidance in our Tai Chi journey,
to Melanie Dias, location leader MTCJ-Etobicoke for providing the spacious hall,
to Silvia Wineland TCJ – Danforth for the photographs.
And lastly thanks to all the members who attended to make it a very successful workshop.
We are looking forward to our next workshop sometime in the Spring of 2020.
Ron Noronha
Location Leader
Mississauga