For health improvements in the areas of better balance, flexibility, calmness, better mind and body wellness,
 Tai Chi Journey Vaughan is offering 2 new Tai Chi classes on Zoom for Beginners.
So that each participant receives ample attention, there is a limit of  8 spaces  per session. Monday 11:15am and Tues 7:30pm
This can be a gift  for yourself or to someone with love and for long lasting benefits. We can issue you a gift certificate.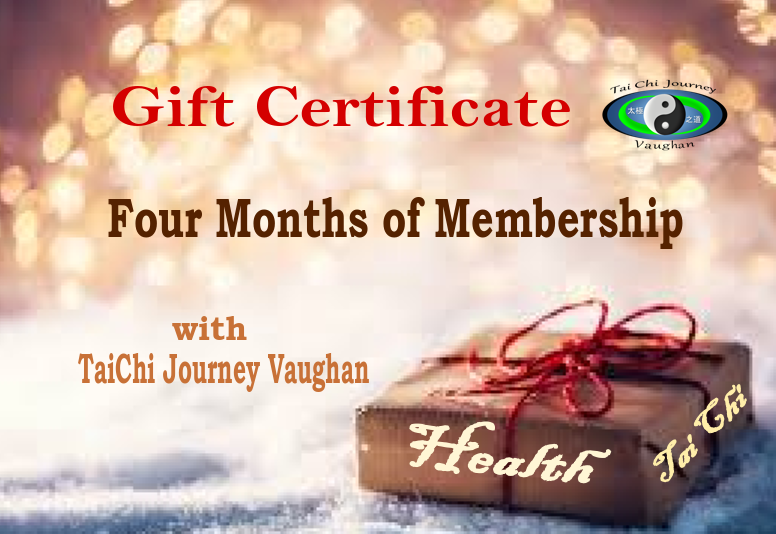 $140 for a certificate of 4 months membership for one person. No expiry date. Fully transferable. No refund.
We welcome adults of all ages to our classes.