TCJ Vaughan offers outdoor classes on Sundays and Mondays for our members.
When weather does not permit, we return to our usual indoor base – The National Ballroom Academy.
We ask all our members to be fully vaccinated, masked and keep social distancing in all indoor classes.
We also keep our number of attendees low in every class.
We also have special Tai Chi and Qi Gong Zoom classes designed for easy home learning.
   Please contact us by email : info.vaughan@taichijourney.ca
or call Susana (416)0333-3706
Stay healthy and safe.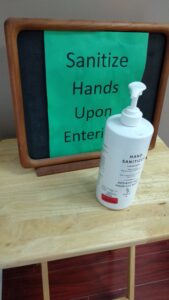 The National Ballroom Academy has made it easy to follow all government protocols and keep best practice in sanitization for everyone.