Withrow Park
Monday and Wednesday mornings, 10:30 am – 12 noon
Monday evenings, 7:00 – 8:30 pm
Weather permitting.
The park is 2 blocks south of the Danforth between Carlaw and Logan.
We meet near the north end, just past the tennis courts, or on the east side near the basketball court, wherever the shade is good.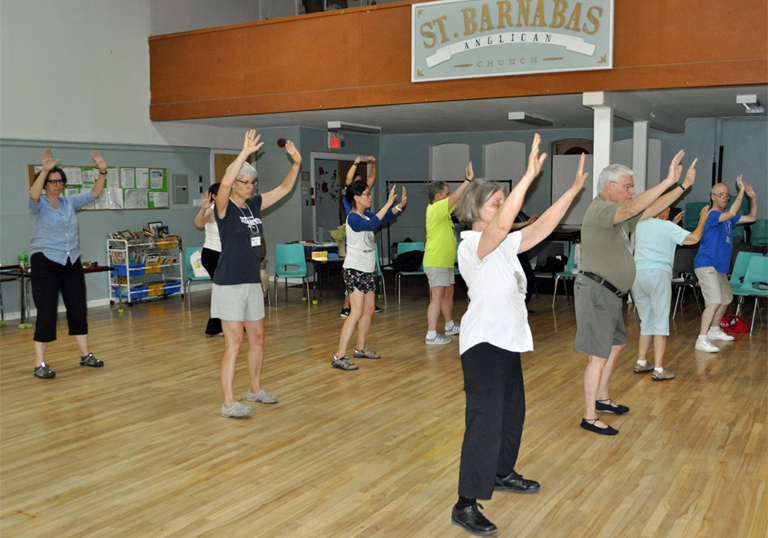 Monday Tai Chi at St. Barnabas Church Cancelled
Classes are cancelled as of November 21, 2020
due to Covid-19 lockdown in Toronto.
Check here for updates.
Senior Instructor
Patrick Leung
Coordinator/Instructor
Silvia Wineland
If you are curious about tai chi, you can drop in to observe and participate in a class. Everyone is welcome, including experienced students who wish to continue their practice.