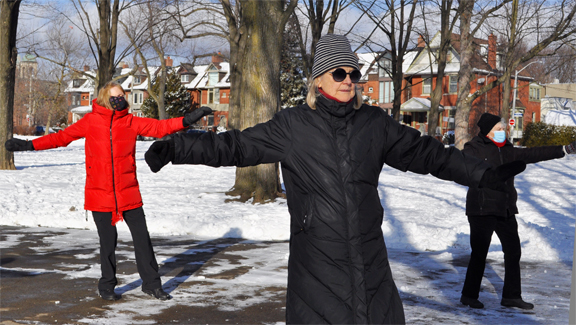 Withrow Park Practices
We meet in Withrow Park
Monday Afternoons 1:30 – 3:00 pm 
and
Wednesday Afternoons 1:30 – 3:00 pm 
Location:
2 blocks south of the Danforth between Carlaw and Logan.
We meet on the basketball court but move to the grass if it is in use.
As of Monday December 6th all practices begin at 1:30 pm.
Friday Practice at Kew Beach
On Friday Afternoons at 1:30 pm we meet near the trail at Kew Beach.
In winter, we meet near or under the covered area where we have the options of sun, shade and shelter.
Our area is at the end of Lee Ave., east along Alfresco Lawn.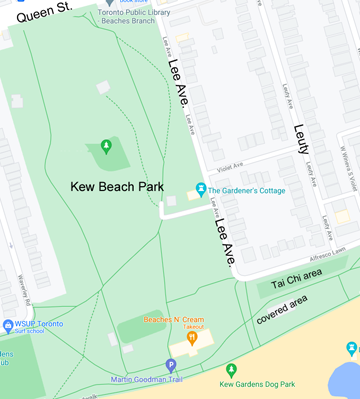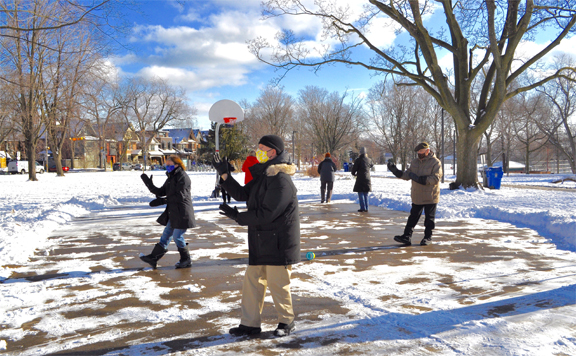 We plan to return to indoor classes at St. Barnabas on Monday evenings when Covid-19 restrictions permit. Please watch for updates.
Coordinator
Silvia Wineland
If you are curious about tai chi, you can drop in to observe and participate in a class. Everyone is welcome, from new beginners to experienced students who wish to continue their practice.
Contact us at danforth@taichijourney.ca