We bring Tai Chi to our community as a form of mind and body health improvement program. Our regular morning classes are now being offered online due to Covid 19.
Our instructors teach Tai Chi, Qigong and related art forms especially suited for seniors in our neighbourhood retirement homes.
Our morning program in Vaughan – Thornhill offers three weekday morning classes on zoom, with strong emphasis on holistic approach.
We welcome adults of all ages whether you have some or no Tai Chi experience.
Join us for:
•     Gentle and effective exercises for all ages
•     Integrating mind and body health
•     A friendly and caring environment
•     An experienced and supportive instructor
•     A small group, allowing personal attention
•     Progress at your own pace, based on your individual situation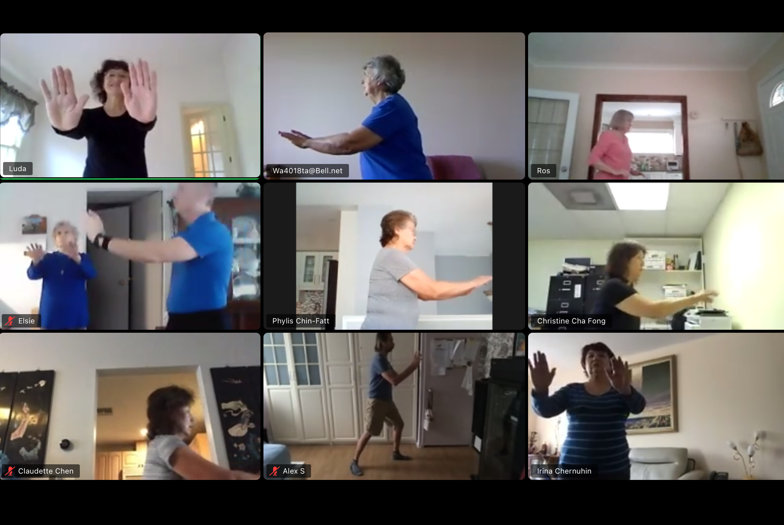 Note: Please check with us before attending your first class to make sure a class has not been re-scheduled.