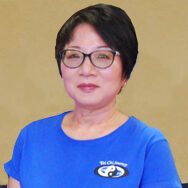 Ellen's journey to a healthier life began with the practice of Tai Chi.
Various forms of Qi Gong and Yoga have further enriched her understanding of internal cultivation of the body and mind.
Her own experience in the prenatal practice of Tai Chi, gave Ellen a very unique perspective on Tai Chi practice for the expectant mother.
Her experience in health recovery with Tai Chi and teaching seated Tai Chi have benefited many older adults and people recovering from illness.