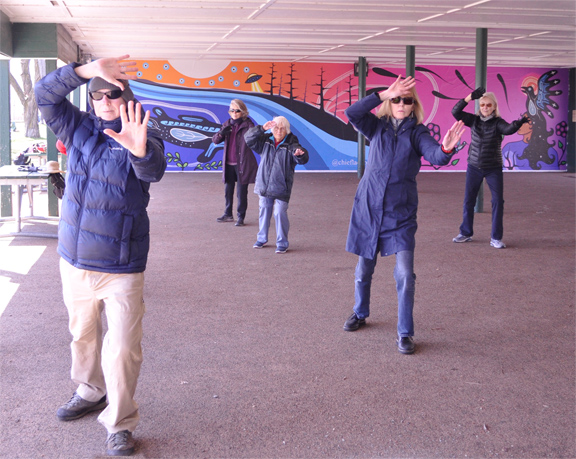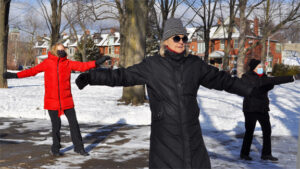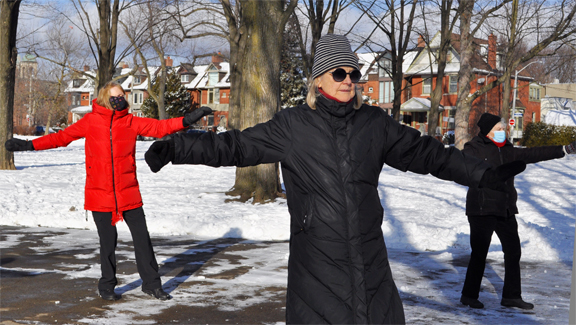 Kew Beach
Monday and Friday Afternoons
As of November 13
1:30 pm to 3:30 pm
We meet beside the trail at the covered area and practice there for shade or shelter.
Our other spot is under the trees along Alfresco Lawn.
Withrow Park
Wednesday Afternoons
1:30 to 3:30 pm
The park is 2 blocks south of the Danforth between Carlaw and Logan.
Meet on the grass beside the tennis courts
in the northwest part of the park. (1. on the map)
If we are not there, we're likely on the basketball court (northeast corner, 3. on the map)
Monday Evenings on the Danforth
7:00 pm to 9:00 pm
in the Upper Hall at
St. Barnabas Anglican Church
361 Danforth Avenue, Toronto

On the south side of Danforth, near Chester subway stop.
Enter through the playground on Hampton Ave., around the corner from the front door.
Senior Instructor
Patrick Leung
Instructors: Steve Simpson, Timothy Spain,  Silvia Wineland
Coordinator
Silvia Wineland
If you are curious about tai chi, you can drop in to observe and participate in a class. Everyone is welcome, including experienced students who wish to continue their practice.