A warm welcome to Tai Chi Journey Vaughan/Thornhill
From the President – Trevor Yap-Chung
Early into retirement, I came to realize that my knees could no longer withstand high stress activity like the competitive table tennis or lawn tennis that I enjoyed playing in my younger days. Retirement was supposed to be when I could devote time to these healthy recreational activities once again. As the years went by, I began to feel less balanced, and started to fear climbing ladders for simple home repairs.
Then I found Tai Chi! Flexibility and Balance improved! High Blood Pressure improved! Recently, my Chiropractor said I am aging without getting shorter!
I am definitely benefitting from a healthier physical lifestyle, and am pleasantly surprised at the holistic nature of Tai Chi and the peace and calmness it brings to my daily life.
As a Tai Chi Journey member for over 2 years, I have enjoyed our classes, and am inspired by the dedication and commitment of our volunteer instructors, whose passion is driven only by their desire to help everyone succeed on a journey to a happier, healthier life.
Now, as President, my goal is to ensure that members of all ages, and of all levels of Tai Chi experience, benefit from this journey in a pleasant, friendly and safe environment.
I invite you to join us on this journey together!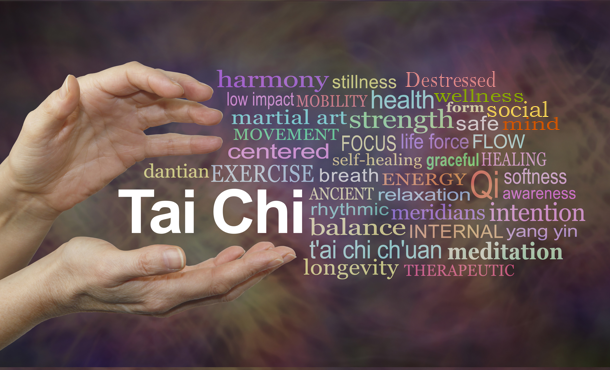 About our club:
Tai Chi Journey Vaughan is a not-for-profit corporation.  We are approved as a Community Service Organization (CSO) by the city of Vaughan.
We provide multiple Tai Chi, Qigong and Internal Arts classes in Vaughan, Thornhill, and neighboring communities.  We also lead classes at senior homes in the area with a team of volunteers.
We are a volunteer based club. No one receives payment or compensation.  We value each of our members.  "Members come first" is our motto.
We pride ourselves in also being a social club by connecting different age groups, participating in community events and celebrating special occasions.
Trevor  Yap-Chung
President, Treasurer
Janny Cheng, Program Director
Beryl Nash
Director, Members Liaison
Senior Home Instructors and front desk Support Team
Susanna Kramer, Joanne Katz, Janny Cheng, Brian Molyneaux