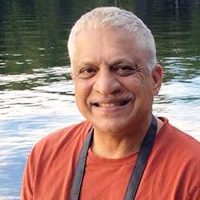 Before taking up Tai Chi, Ron had many years' experience in Shotokan Karate and obtained a 2nd Dan Black Belt with Canada JKA Federation in 2000.
After spending two years learning Aikido, Ron began his Tai Chi and LokHupBaFa journey in 2005 under Ben Chung and now continues with Patrick Leung.
Ron has been instructing at the Mississauga Center since 2013.
Besides Tai Chi, Ron enjoys line dancing, watching soccer, reading and meditation.
"What is true stillness?  Stillness in movement," Bruce Lee