At our Tai Chi club, age is a treasury of life experiences we celebrate with zest. That's why we honor birthdays of our members who are over 80. Beyond exercises, we're a family that values our senior members, cherishing relationships and embracing life's joy. Holistic health, to us, encompasses body, mind, and spirit. And what's a celebration without a touch of sweetness? Our homemade birthday cupcakes are treats infused with care, mirroring the camaraderie that defines us. Here's to making merry, sharing joy, and honoring those who enrich our journey.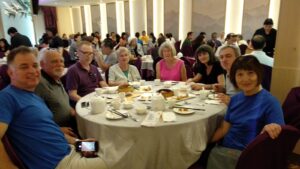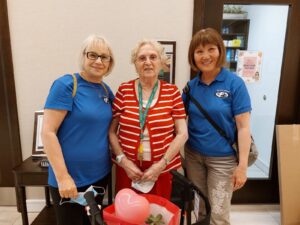 We brought a tai chi session to our 90 year old member at her retirement home, so she can enjoy it with her friends there.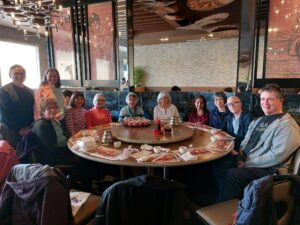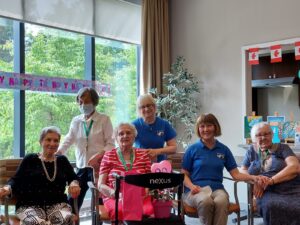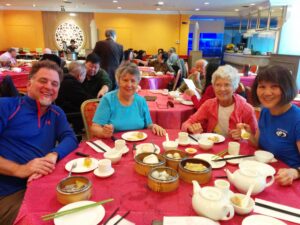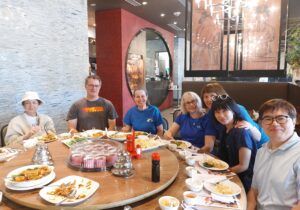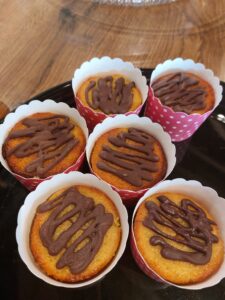 Our famous delectable non-dairy, non flour cup cake:
Ingredients:
2 small or one large thin-skinned orange total weight approx. 14oz
6 eggs
2 cups ground almonds
1 heaped teaspoon baking powder
1/2 teaspoon baking soda
11/4 cup sugar
Put the orange in a pan with some cold water and bring to the boil and cook until soft, approximately for 2 hour.
Drain and cool. You can do it a day in advance and keep it refrigerated.
Bring it to room temperature before baking in advance.
Remove seeds. For peel the orange, then puree.
Add baking powder and baking soda to the almonds.
Beat eggs with sugar, add orange pulp and gradually ground almonds.
Pour into the cake pan and bake in preheated oven on 350°F , check after 45 minutes.
By this time the tester should come out pretty clean, depending on the oven it may need another 5 to 10 minutes.
Bon appetite!!